TNT - Tick Natural TerminatorKills ticks before they bite
Our TNT products contain only US sourced effective & safe ingredients
TNT Large Animal Application
Tick Bite Prevention
Regular price
Sale price
$22.99 USD
Unit price
per
Black Legged Tick

The Black legged tick can transmit Lyme, Anaplasmosis, Babesiosis, Ehrlichiosis, Relapsing Fever, and Powasan Virus. All life stages of this tick bite humans. The nymphs are tiny and hide well in dark places on your clothes and under the hair of your horses. The adult females are active year round when the temperature is above freezing.

Brown Dog Tick

The Brown or Dog tick is capable of transmitting tularemia (Rabbit Fever). This can be spread to humans simply by breathing in F. tularensis bacteria, as could happen when running over an infected carcass with a tractor or mower. They also spread Rocky Mountain Spotted Fever. The female adults are most likely to bite horses and humans.

Groundhog Tick

Groundhog Tick populations are increasing in the eastern US. They transmit Powassan Virus. This can cause deadly menengitis if not treated immediately. All life stages of the Groundhog tick can bite humans and the virus is transferred immediately.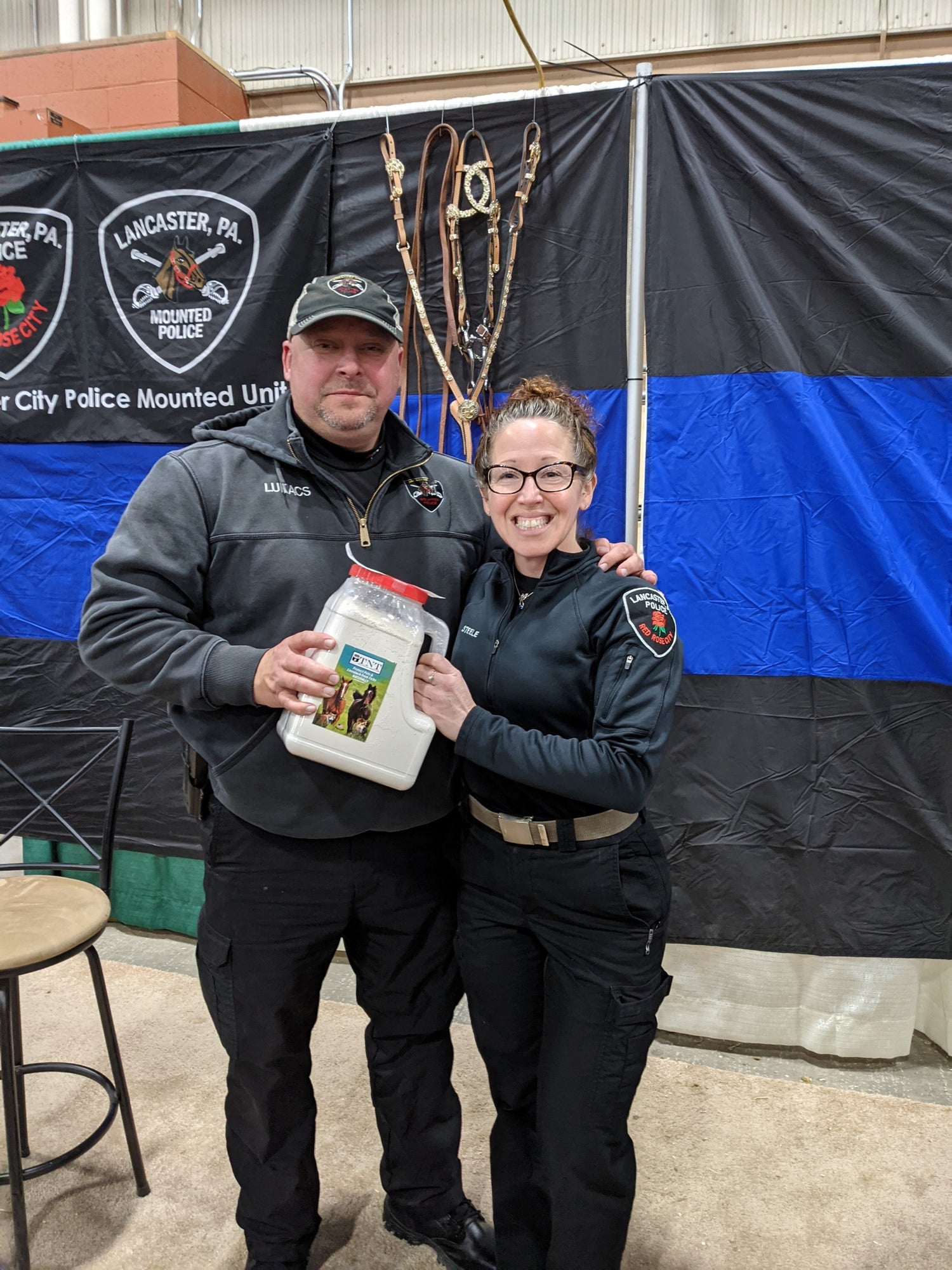 Picture: Two Lancaster City Mounted Police Officers posing with an Extra Large Jug of TNT at the HorseExpo in Harrisburg, PA
Mounted Police protect their horses with TNT
Our clients include hikers, mounted police, trail riders, kennels, fishermen and hunters. The naturally occuring ingredients in TNT have no fightening odors to scare birds and deer while protecting hunters in the field.
Anyone who spends time in nature will benefit from the protection of TNT.